Marketing agencies have the difficult task of appeasing all current clients while constantly seeking out new business opportunities. You measure growth and then try to determine what caused growth or what hindered it.
In the world of marketing, there are numerous reasons why some agencies grow exponentially and others stagnate.
So if your company is seeing minimal growth, here are four reasons why this could be happening.
1. You're not insight driven
Forrester reports that insight-driven organizations are growing 8X faster than the global GDP. The research found that these companies are growing by 30% year-over-year.
Heading up an agency, you have to use insightful data and analytics in two capacities. First, for your clients. Giving clients insight-driven expertise and strategy will help them succeed. Second, you have to use data to grow your company.
What services do people want? Which are a time and money pit?
Using that information can help you achieve growth because customer-centric businesses that focus on digital insights are 60% more profitable than those that are not.
2. Your employees are unhappy

Often, in agencies, clients become attached to certain team members. They like the work they deliver, they like their style of communication, and they are happy to keep their business with that person.
What's a nightmare is when that person then leaves the company. You want to keep employees happy to keep turnover, which is typically high in agency life, low. Plus, happy workers will work harder for you.
Happy workers are 12% more productive than the average worker, and unhappy workers are 10% less productive.

Company culture can help. A Columbia University study found that the likelihood of job turnover at an organization with high company culture is only 13.9%, but the probability of job turnover in low company cultures is 48.4%.
Your employees will want more out of a company culture than just bagel Friday. Many agencies are offering remote work options and bonuses as a way to keep top talent.
After all, companies with happy employees outperform the competition by 20%.
3. You're not upskilling talent
Another part of keeping your employees happy is giving them professional development opportunities.
In marketing, technology changes the way we work constantly, so can your employees keep up? Most agencies plan to increase marketing technology spending; in fact, 50-65% of marketing executives plan to spend more on marketing technology.
But can your team work with this new technology? Do they have the skills to do this?

While a robot revolution in the marketing world is still a ways off, employees need to improve and learn more skills continuously. You need to upskill your team to remain competitive and give them new opportunities to grow.
4. You're too client-focused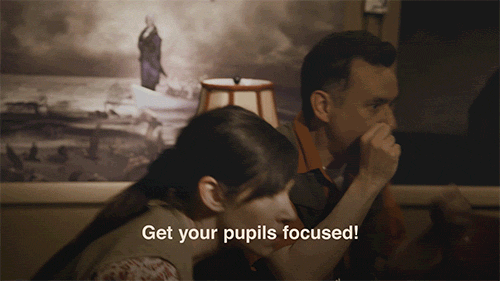 Every agency at some point becomes too focused on client work. It's almost impossible not to fall into this workflow given clients' needs and demands.
Bigger agencies have a team dedicated to in-house efforts, but for small- to mid-sized agencies, this isn't always a possibility. It is, however, a necessity.

Your agency cannot grow unless you continually work on your own materials. You must take time to market yourself and basically do all the tasks you do for clients for your own brand.
Of course, this can (and will) take a back seat during busy seasons but don't forget to pick this back up when things calm down.
Make changes to grow your agency
Growth is important for any business, and marketing agencies are no exception. Taking time to measure what parts of the business are most lucrative will pay off in the end. As will keeping employees, especially high-performing employees, happy. Understanding what's hindering growth is crucial as well. Doing this allows you to figure out the changes to make so the company can grow.