Mistakes happen. They're unavoidable, and the best thing you can do is learn from them. However, when dealing with a mistake that affects a client, it is important to handle them well so that you don't damage your agency-client relationship or your brand reputation.
Sometimes, the client finds an error before you do and points it out. It is better, however, to identify mistakes before your client notices them so that you can resolve the error and control the way you communicate the situation.
Communicating well in these situations is crucial and can make or break a client relationship.
When you communicate well, your clients will be impressed with your professionalism and responsibility, and it can even strengthen your relationship. If handled poorly, however, you could end up losing that client, and even future clients, if they choose to give you bad reviews or refuse to recommend you to others.
So how can you make the best of an error and leave your client with a positive impression? Here are a few tips.
Prepare for the Conversation
When a mistake happens, make sure you have all the information before contacting your client. You want to understand precisely what happened, who was involved, what has been done so far, and what actions are being taken to fix it.
Pick an Appropriate Medium
Whenever you need to have a difficult conversation, the best option is to organize a call or in-person meeting. With your tone, you can communicate the situation calmly, helping avoid miscommunications and defuse the situation. It also shows a willingness to take responsibility and hear from them personally, which is harder than just sending a message.
If the error is a small one, then sending an email update may be enough, depending on the timing. However, sending an informal message, such as a text or Slack, is often too casual for this type of communication.
Keep it Concise
Although you have all the details, there is no need to give your client a long version of the situation if it's unnecessary. Doing so can overcomplicate things and make them feel more worried than they need to be.
Instead, provide them with a summary of the problem and the solution. With this approach, you maintain perspective and avoid escalating the issue. Just be sure to make it clear that there is an error that needs fixing, and don't overly downplay or avoid the issue entirely.
Take Responsibility
Taking responsibility is one of the most important things to do when you've made a mistake. If you pass blame, your client will lose trust in you, and it may permanently damage your relationship.
By apologizing and recognizing your role in causing the mistake, you demonstrate your honesty and trustworthiness, as well as your ability to analyze the situation fairly. You also establish a foundation of trust so that your clients believe you will handle any situation–difficult or not–with fairness and honesty.
Focus on Solutions
Though you need to let your client know what happened, reassure them that you are already taking action to fix it. Start by telling them what has been done as an immediate response. Depending on your client, it may be better to show that you have thought through the whole process to resolve the mistake, or you may want to involve them.
If you want them to feel involved, give your client some options about different next steps to fix the solution, so they feel that they have some control of the situation, too. Alternatively, you could include them in the discussion about how to avoid the mistake in the future so that they have some say in the way things happen moving forward.
Don't Get Defensive
Your client may have a strong reaction, depending on the seriousness of the mistake. Take their unhappiness and criticism on board and use it productively. Although they may be upset, try not to react. Instead, stay calm and professional.
Continue Communicating
Communicate regularly as you address the mistake so that clients know you are making progress. Be available to answer their questions, and make sure you are patient with them.
Their trust in you and your team might be shaken, so by keeping them up-to-date, you will help build up that trust again.
Learn from Your Mistakes
Once you rectify the error, make sure that you don't make the same mistake again. Take the time to discuss with your team what led to the mistake in the first place, and what changes you need to make to prevent it in the future. It could mean adjusting your approval processes, reorganizing some responsibilities, or upgrading some of your tools.
How to Tell A Client You Made a Mistake Email Examples
When faced with the task of addressing a mistake, reaching out to your client via email is perhaps a go-to approach for agencies. Initially, this may seem daunting, as you may be concerned about their response. However, by utilizing well-crafted email templates, you can effectively convey your apologies and set things right.
To help you get started, here are some exemplary templates:
Example 1
Dear [Client's Name],

I hope you are doing well. I'm writing to address a situation regarding the marketing report we provided to you recently. Regrettably, there was an error in the data analysis, and I take full responsibility for this oversight.

[Explain the mistake briefly, e.g., "In our recent report, we inadvertently included inaccurate data points, which may have led to some confusion."]

Please rest assured that we are taking immediate steps to rectify this issue:

• Corrected Report: We have already prepared a corrected version of the report with accurate data and insights, which will be sent to you shortly.

• Quality Control: We are reviewing and enhancing our quality control processes to prevent such errors in future reports.

• Client Updates: To improve transparency, we will provide more frequent updates on our reporting process and seek your input to ensure we meet your expectations.

I sincerely apologize for any inconvenience this may have caused you. We deeply value your partnership, and your trust means everything to us. We remain committed to delivering the highest level of service and accuracy.

If you have any questions or require further clarification about this matter or anything else related to our work, please feel free to reach out. Your feedback is invaluable to us, and we are here to assist you.

Thank you for your understanding.

Warm regards,

[Your Name]
[Your Contact Information]
Example 2
Dear [Client's Name],

I hope you're well. I'm reaching out regarding our recent marketing campaign collaboration.

In our post-campaign analysis, we found an error that affected campaign performance reporting. I apologize for any confusion this may have caused. The issue was due to a data integration problem, now resolved. We've re-evaluated the campaign's performance and attached an updated and accurate report.

We regret any inconvenience and are taking steps to prevent such issues in the future. Your satisfaction is vital to us. If you have questions or wish to discuss further, please contact us.

Thank you for your trust.

Best regards,

[Your Name]

[Your Agency's Name]
[Contact Information]

3 Ways to Prevent Mistakes when Working with Multiple Clients
Naturally, the ideal scenario would be one where mistakes never arise, wouldn't it? Unfortunately, such occurrences are few and far between. After all, when collaborating with a multitude of clients and juggling numerous social media accounts, errors are almost inevitable.
You can, however, reduce the likelihood of these mistakes happening by reflecting on your processes and identifying bottlenecks.
1. Improve Client Onboarding
Establish a comprehensive onboarding process that includes detailed intake forms, client questionnaires, and kick-off meetings. This will help your marketing agency gather essential information about each client's goals, preferences, and expectations.
The key is to understand clients' unique needs upfront, so you can tailor your services more effectively and reduce the chances of miscommunication or misunderstandings later on.
2. Use Automation Tools
Mistakes often happen because things aren't automated. For instance, think about your current approach to obtaining client content approvals. Are you still sending lots of emails back and forth asking for their feedback? Do you get lost in long email chains? You can avoid all of this by automating your marketing content approval process.
Similarly, you should consider investing in additional marketing agency tools to enhance your task and deadline management capabilities. When your processes are well-organized and streamlined, the likelihood of errors decreases significantly.
3. Establish Robust Internal Quality Assurance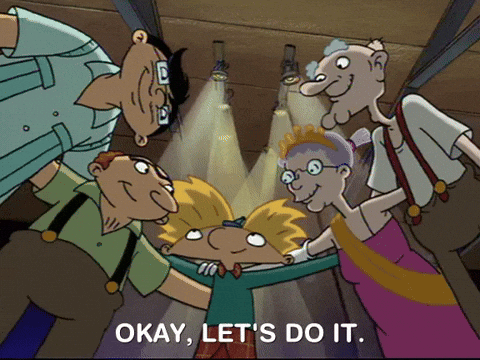 Lastly, maintain a strong internal communication system and quality assurance plan within your marketing agency. Hold regular team meetings, status updates, and peer reviews to ensure that everyone is aligned on client objectives and strategies.
Furthermore, encourage open dialogue and peer feedback to catch and rectify mistakes before they reach the client. Implement quality assurance checks at key project milestones to verify that work aligns with client expectations and agency standards.
The Bottom Line
Owning up to your mistakes can be difficult and takes some practice. That said, communicating the situation to a client is crucial for maintaining a strong relationship based on trust. The good news is that most clients will be understanding of the occasional mistake; after all, everyone messes up from time to time.
Put these tips into use and be proactive, clear, and communicative with your clients, and you'll get through it while also learning a valuable lesson for your business.
If content approval has been a stumbling block for your agency, you need a solution like Gain. Gain is an easy-to-use tool that automates the gathering of feedback and approvals from clients or stakeholders, specifically designed for marketing assets. Start a free trial and save precious time with an automated approval workflow for all your marketing content!