When used wisely, automation can be the ultimate marketing tool. However, there are situations when automation should not be utilized – such as for automatically posting to Instagram. Using automation for posting directly to Instagram is a marketing faux pas that should really be avoided.
As an incremental social channel, Instagram has provided opportunities for many, which is why it's important that both individuals and brands respect its user agreement. Unfortunately, many marketers and brands are unaware that bringing third party applications into the mix to automatically post violates Instagram's terms of use. Not to mention, if you use these tools you also run the risk of losing your account – or the accounts of your clients.
Automation is awesome for pushing Instagram posts to your phone, but when it comes to posting, you're better off sticking to hitting the "post" button manually.
Here's why you should never use third party apps that automatically post to Instagram.
1. You're Violating Instagram's Terms of Service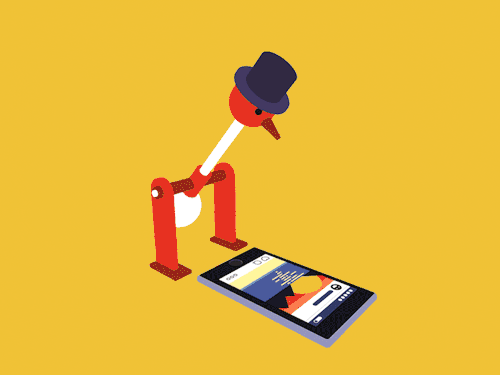 First and foremost, according to Instagram's terms of service, the social network does not allow third party applications – whether they are bots that comment and follow accounts, or tools that automatically post.
Note: Scheduling applications, like GAIN, that follow Instagram's API rules and push posts to your phone, still requiring you to hit "publish" manually, are fine. We're talking about applications that automatically push content live.
As part of a spam fighting strategy, Instagram has recently rolled out a number of anti-spam efforts targeting unnatural account activity. Applications that are clearly breaching Instagram's terms of service are being shut down left and right. Not to mention, the accounts that employ these applications are being reprimanded, some to the point of suspension.
Instagram won't hesitate to ban your account, which means all of your work, automated and non-automated, will be lost along with your following. Here are just a few of the applications that violated Instagram's terms of service and shut down over the past year, putting many users at risk of losing their accounts:
Instagress

Instaplus

Sound Juice / IGFamous

Archie

Fan Harvest

No Worries

Follow Social

Instadub

Social Hawk

Mass Planner

GramFeed

Mixagram

Fastfeed

Padgram
For the most part, Instagram has kept its promise to keep the social network a place for humans since day one. So can we really fault them for keeping the social in social media intact?
2. You're Risking The Security of Your Account/Your Clients Accounts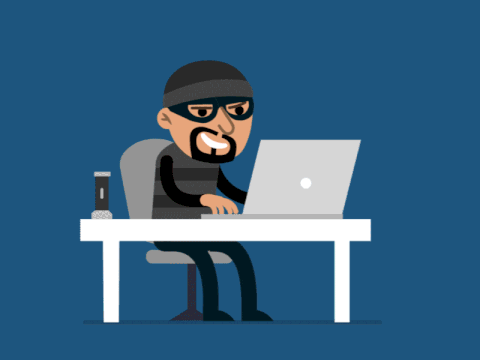 By authorizing a third-party application when you're an agency or an independent contractor, you're also putting the safety of your clients' accounts on the line. Just like any relationship, your clients should be able to trust your judgment and rely on your integrity. If you're using third-party apps without their knowledge, how will you explain why their account was hacked or shut down?
When you authorize a third-party, auto-posting app for Instagram, you essentially hand over your log-in credentials to anyone – making it fair game for hackers. From football players to social media giants, no one is safe from the hacker's eye. Your accounts are more vulnerable and susceptible to security breaches when you willingly give out confidential information.
NFL rookie, Laremy Tunsil, learned this lesson the hard way after his Twitter and Instagram accounts were hacked. The illicit content that was posted cost him an estimated $7M and lowered his spot in the NFL draft. That's just an example of an individual. Imagine how your brand would be impacted if important information was leaked.
Cybercrime is nothing new, and cyber criminals can do some serious damage. 70% of social media hacks were shared by users because content linked back to bad content. Brand reliability and trust keep customers coming back, but if your brand becomes the source of a scam, good luck getting users to return to your channels or click on your links.
Bottom line, handing out your Instagram login details just to automate posting tasks puts your brand, and clients, on the line. It's simply not worth the potential social damage if your account is hacked.
Authorized applications, like GAIN, use the OAuth protocol, a system that does not require a password exchange, and therefore, allows you to connect with Instagram securely. Instead of handing over your Instagram account credentials, the system uses 'tokens' for a secure authorization process.
3. You Should Respect A Valuable Service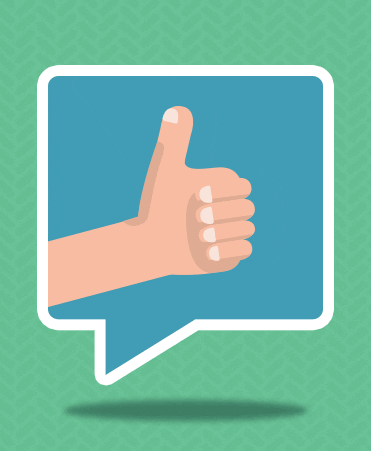 Instagram has made it clear that it prefers humans posting content. Stated in its terms of use:
You must not create accounts with the Service through unauthorized means, including but not limited to, by using an automated device, script, bot, spider, crawler or scraper.


We prohibit crawling, scraping, caching or otherwise accessing any content on the Service via automated means, including but not limited to, user profiles and photos (except as may be the result of standard search engine protocols or technologies used by a search engine with Instagram's express consent).
It's important to note that Instagram recognizes that we can't always post from our phones, so it's adapting creative new ways to make it easier for brands and individuals alike.
Recently, Instagram announced that users can now post via desktop monitor or iPads, a real win for some. Though it's still working out a few kinks, Instagram is working to make our jobs easier. It has cultivated an awesome community for brands and individuals to thrive.
In March 2017, more than 20 million users visited websites or contacted businesses based on an Instagram ad. As they saying goes…don't bite the hand that feeds you!
Just Say No to Automatic Posting Apps
GAIN allows you to create, organize, and approve your Instagram content up to the point of posting it. Employing outsiders to do the job is just not worth the risk.
With GAIN, your team can create posts, see exactly how posts will appear once live, schedule posts for one or 100 clients, and then receive a push notification on your mobile device with the image/video and text descriptions when it's time to post. All you have to do is hit paste and publish the content from any mobile device. iOS and Android apps are available.
GAIN follows all of Instagram's rules and terms of service so we can provide a valuable service to brands and individuals looking to save time with their social media efforts. For more information on how to use GAIN to create, approve, and schedule posts to Instagram, check out this post!